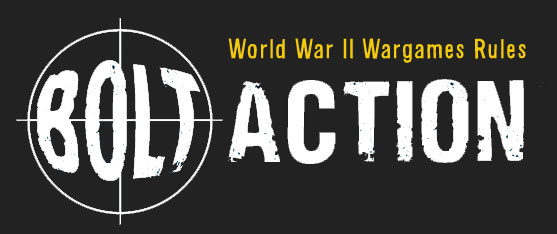 Bolt Action returns to Midwest Conquest in a big way. Enjoy a fun day of low pressure competition. Games will be played for tickets and prizes will be awarded in a drawing. Anyone can win a prize. First three places receive plaques and bragging rights. Special gift for last place.
When

Saturday May 27th
Check in at 8:00 am
First round starts at 9:00 am
Four 2-hour rounds

Pricing

$25
Price includes convention badge; no separate registration required

Rules

This is a single 1000 point Generic Reinforced Platoons that conform to the current Bolt Action Books and Errata up to May 1st 2023.
Players will be awarded points for wins, losses, ties, and scenario specific goals. Points will be converted to tickets at the close of the tournament for the purpose of prize distribution.
WYSIWYG -While reasonable (judges' opinion) counts as models are acceptable. What you see is what you get should apply to most of a force.
There are no painting requirements, but painted armies play better.
Lists need to be posted to Best Coast Pairings by May 19th.